About Us: Welcome to All About My Small Dog, your trusted resource for small dog owners and enthusiasts. We are dedicated to providing you with the most valuable insights and guidance for enhancing your bond with your beloved small dogs.
Meet Karin, Your Canine Companion Advocate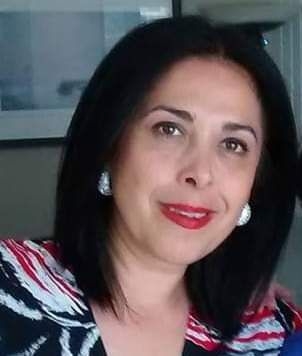 I am Karin, a loving dog owner and trainer with a profound passion for ensuring that small dogs receive the utmost care, love, and understanding. Small dogs aren't just pets; they are cherished family members, and my mission is to help you get the very best from your furry companions.
The Team Behind Our Expertise
At All About My Small Dog, we take pride in our rigorous approach to content creation. Our guides, articles, and reviews are meticulously researched and crafted by me and a team of dedicated writers and canine experts. We understand that the well-being of your small dog is of the utmost importance, and we work tirelessly to provide you with the most accurate and up-to-date information available.
Our Commitment to In-Depth Information
We believe that informed pet owners make the best caregivers. That's why we go beyond the surface to provide you with in-depth articles and comprehensive reviews. Whether you're welcoming a new small dog into your family or have been a proud owner for years, we're here to ensure you have all the knowledge you need.
What You Can Expect from Us:
Informational Blogs: Stay updated with our informative blogs, filled with insights on small dog care, training, and more.
Product Reviews: Make well-informed choices for your small dog with our unbiased and expert product reviews.
Buyers Guides: Navigate the world of small dog products and accessories with ease through our thorough buyers' guides.
How-to Guides: Learn the ins and outs of small dog care and training through our step-by-step how-to guides.
Product Comparisons: Compare products to find the perfect fit for your small dog's needs.
Get in Touch
We value your feedback, questions, and comments. If you have any inquiries about our website or are seeking specific information, please do not hesitate to get in touch. Your input helps us continuously improve and serve you better.
Start Your Journey with Us
Begin your journey to becoming the best small dog owner possible by exploring our blogs and articles. Discover the expert advice and insights that will help you provide the love, care, and happiness your small dog deserves.
Thank you for choosing All About My Small Dog as your trusted resource for all things small dogs. We are thrilled to have you as part of our community, and we look forward to sharing this wonderful journey with you.