One of the first traits of a good dog, be it a small dog breed, is to be gentle with it. This may seem like an impossible trait to achieve but it really can be done if you have the right training.
Although there are some small dog breeds that are extremely playful and will run around the house, most tend to be more passive and laid back. This does not mean that all small dog breeds that are gentle won't have a highly energetic temperament.
You must still train your dog properly and know when to let it get away and when it's time to play. When it comes to small dogs, many times they are referred to as toy dogs because of their small size.
These dogs can make a great pet for the family with lots of energy but as mentioned before, they can also be high maintenance pets that are hard to train. If you are looking for a pet with a low energy level and one that is easy to train, then a toy dog would be an ideal choice. 
9 Most Gentle Small Dog Breeds
Norfolk Terrier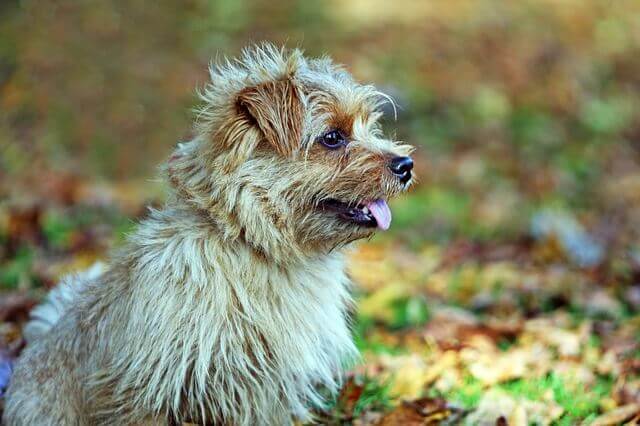 You should know that Norfolk Terrier are a very gentle and affectionate breed. If you are looking for a good breeder for these adorable puppies, you will find that they are not terribly difficult to locate. A good breeder will be more than willing to discuss everything with you, so that you are sure to get an excellent deal on a quality Norfolk Terrier puppy.
These dogs love to please, and very often are calm, devoted pets. A good breeder will also work with you on training and introduce you to the skills needed to properly care for your new pet.
Lowchen
The Lowchen is a highly intelligent dog, which is highly energetic as well. The Lowchen is considered to be a jack of all trades. They are intelligent and eager to please, which makes them suitable for those people who don't have time to train their dogs or those who don't want to invest much time doing it.
Some characteristics that make these dogs stand out from the rest include their gentle personality and their beautiful eyes. The Lowchen can be a great companion for a child, adult or grandchild, and even an older person!
Shih Tzu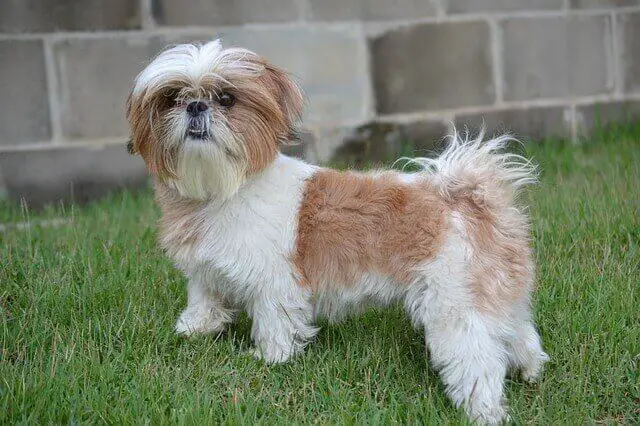 This breed was first bred in China and was long known for its temperament, intelligence, and willingness to please. Since they have such an easy-going personality that makes them so popular with families, breeders. The Shih Tzu's personality is very loving, affectionate and devoted, but at the same time it is very protective and reserved.
Because of this, it is very important to train these dogs, teach them obedience, and socialize them well with other animals and people. They are an easy breed to care for, however you will need to devote time and energy to groom and feed them. These small size dogs also require regular grooming.
Papillon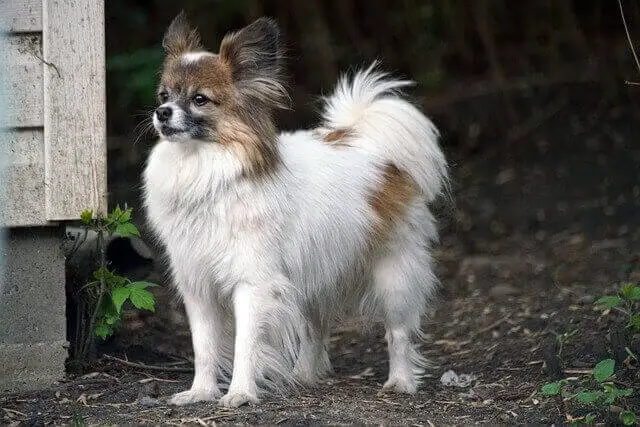 Papillons are known to be gentle affectionate towards children and very protective of their owners and home. It can be tolerant to other breeds but is often considered inferior to them in terms of intelligence, and temperament, as well as having less trainable behavior.
Papillons are prone to barking and chewing on bones and furniture. Their coats are long and messy and their coats may get dirty easily. Papillons are prone to many skin conditions such as mange, allergies, allergy rhinitis, and contact dermatitis.
Cavalier King Charles Spaniel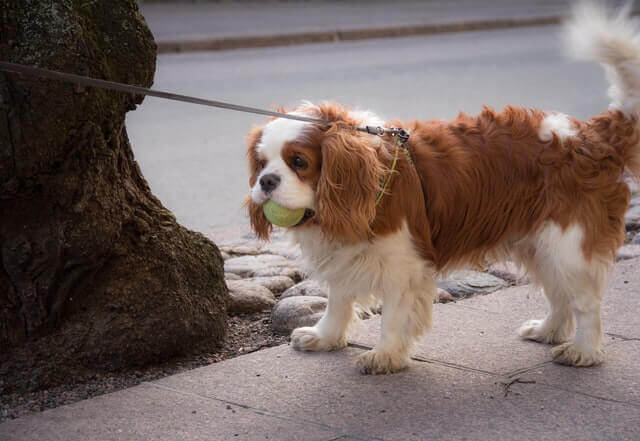 Cavalier King Charles Spaniel has a rich chestnut coat and is one of the least wrinkled and longest coats in the world. They are also some of the easiest dogs to groom and keep clean because they don't shed as much as some other breeds.
They make a great family pet and are loyal, gentle and obedient. Their mellow temperament makes them ideal for families with children or adults with special needs.
Pug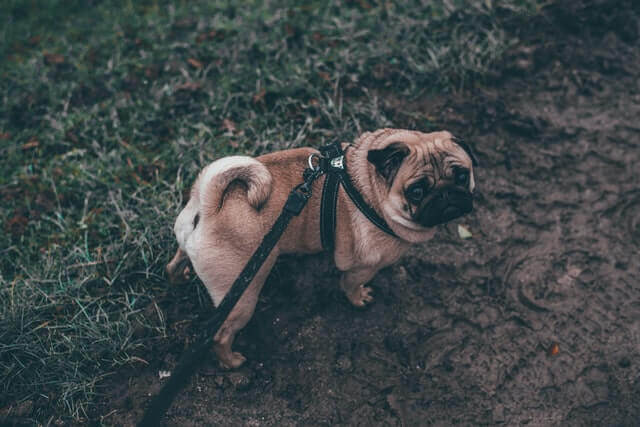 The first thing you should know is that a Pug will do whatever it takes to please its owners. They're very intelligent and very perceptive. This makes them great pets for those who have a great deal of patience. 
Although there are some that do not seem very friendly or show any sign of being friendly, most  are very gentle and love spending time with their human families. Owning a Pug is an excellent choice if you are looking for a small, gentle dog that enjoys being around others.
Beagle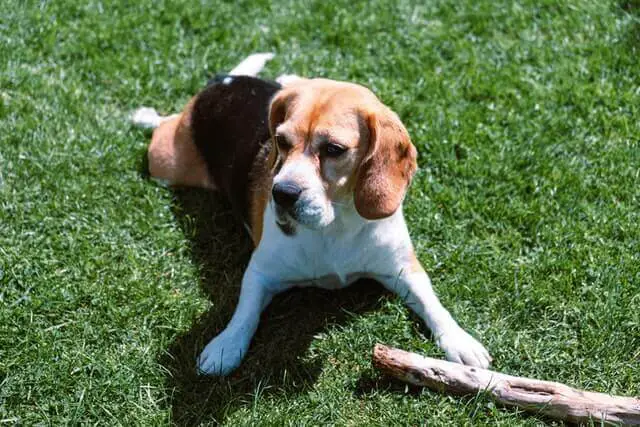 The Beagle's intelligent nature makes it easy to teach them anything, since they are naturally good at solving problems and following instructions. They are therefore great as pets and are even better with children, being affectionate and friendly toward them.
Beagles are also very energetic, and if you don't train your Beagle properly, then they will easily get bored and be destructive. Because of their natural shyness, you should only keep your Beagle outdoors under a shelter or in a crate, where they can become comfortable. 
Boston Terrier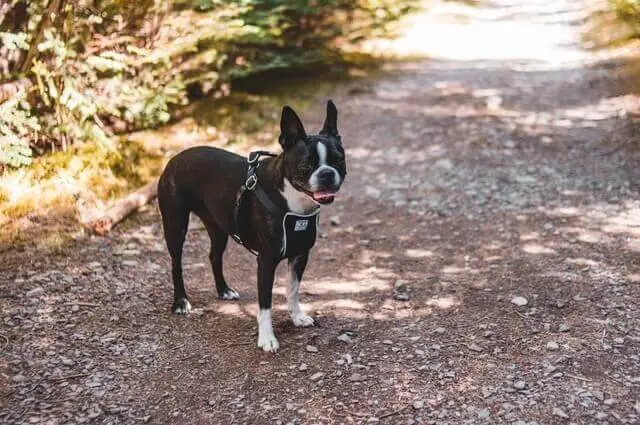 The Boston Terrier has been considered as one of the most popular breeds among dog owners all over the world since the mid-nineteen hundreds. These dogs have a very loyal, caring nature, which makes them very lovable. Their temperament makes them rather easy to train but there is still a lot of work required when training this type of terrier.
Because of their laid back behavior and high intelligence this dog can be a bit challenging to housebreak, despite the fact that they are very intelligent and inquisitive.
Maltese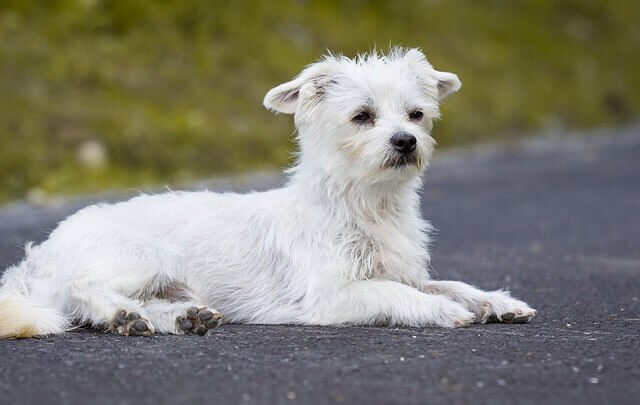 When people ask about the temperament of Maltese, they often ask if they are gentle or not. They would surely be surprised to know that a Maltese is very gentle and easy going. These dogs are extremely loving and loyal to their master.
Unlike other breeds of dogs, Maltese are actually very calm and unassuming as well. However, like any other breed of dog, Maltese do have their bad points as well such as being distracted, being jealous of other dogs and digging up your flowerbed!
Bichon Frisé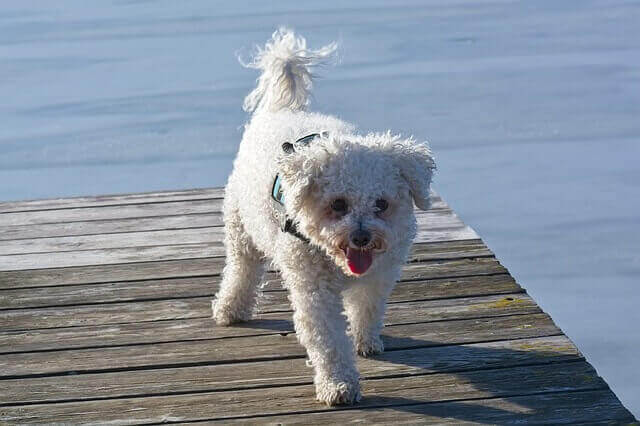 Bichon Frisé are known for their gentle, playful nature and good-natured temperament. But like all dogs they also require daily care to keep them healthy, happy and properly behaved. However, with proper training and care these cute little dogs can be trained to do just about anything!  If you're looking for a faithful companion, then a Bichon is ideal. They're incredibly intelligent and energetic dogs that are extremely easy to train and have a strong desire to please.
Their gentle nature, playful nature, and high energy make them excellent companions and perfect for families with children and small dogs. Because they love to please, they are great dogs for elderly people who are looking for a companion that will always be calm and gentle around them.
French Bulldog
The French Bulldogs are very loving, easy to maintain, and are extremely patient with those who do not have time to devote to them. In order for you to be able to enjoy all that the French Bulldog has to offer, you must be willing to extend yourself beyond what you think is reasonable for a dog.
Well this is a breed that has many wonderful qualities and one of them is that they tend to bond with the surrounding people. Because of the personality it makes them the perfect choice as a family pet because they bond well with children.
Miniature Poodle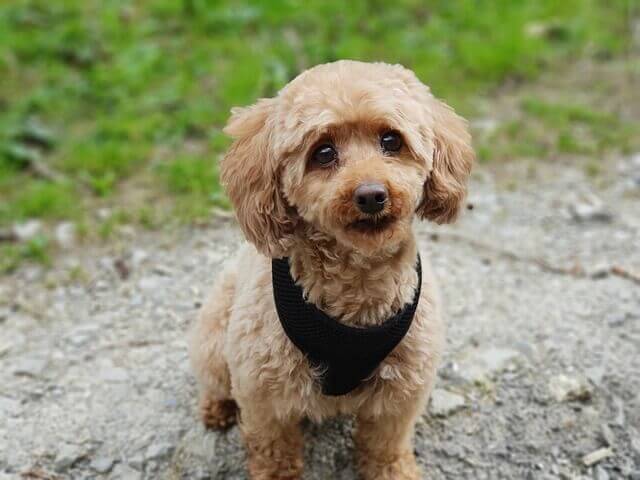 While a Miniature Poodle may resemble a small dog, bu they possess the same high energy levels that come with their larger counterparts and as a result can be very boisterous and energetic. Miniature Poodles are very protective and faithful dogs and make great companions for children.
Because of their size, they are known to be very loyal and will stick by their owner's side even in the face of a rival or other unwanted canine. Poodles are also very affectionate and loyal and are known to be willing to help their owners get around the house. These traits make them very likable in the eyes of many, making them the perfect family pet.